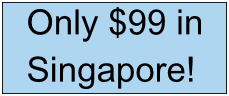 SITE MAP (below)
How to increase power for automatic cars
Make your automatic car sporty
Just add a Surbo. The effects are:

Instant takeoff from standstill. The reason is there's so much more torque from the Surbo, that there is no need for the gearbox to slip. So, there is no more waiting for the vehicle to accelerate.

Fewer flat spots, due to light accelerator pressure, and therefore no over-fueling, that can affect combustion.

Higher rpm, because of the greater air density from the Surbo going into the engine. In other words, there is higher air compression. The result is faster acceleration, with the engine sometimes reaching 4500 rpm to 6000 rpm with just half pressure on the accelerator, and in D mode! The max rpm depends on the gearbox program.

Easy gear kick down with just a slight blip on the accelerator, because the Surbo's higher density air is on standby. More air is necessary when a lower gear comes, with its higher engine rpm. To illustrate, at 80 kph in 4th gear, press a bit more on the accelerator and see 3rd gear selected, and if you want 2nd gear albeit at 5000 rpm, just repeat. To change up, just release the accelerator a little.

Higher top speed, because the accelerator never needs to be floored, so that air suction is never depleted and acceleration can continue in each gear. This also means more momentum for easy cruising and hill climbing.

Little speed is lost even when foot is completely off the accelerator, because the engine back pressure so created makes the Surbo jet and charge the air. This may also help you exit corners faster, since the Surbo is charging air through a corner for the above reason.

Confident overtaking, with easy gear kickdown selection, and higher rpm capability.

And you can keep driving faster than usual, because there is no fuel penalty. After all, the rpm limit comes with just half throttle!

If you have an automatic vehicle and wish to make it fly, please come and try the Surbo.

ADVANTAGES OF SURBO:

10% fuel saving in city driving and more on highways, due to less accelerator pressure for the same speed.
Higher rpm capability, more torque and bhp over a wider rpm range.
0-100 kph acceleration time cut by 1 second for faster cars and up to 3 seconds for slower cars.
Higher top speed by up to 30 kph for the average 1.6 sedan (as reported by customers).
Less CO2 output due to less fuel for the same rpm.
For turbocharged vehicles: reduced turbo lag, improving turbocharger performance. More info and turbo car list..

ADVANTAGES FOR YOUR AUTOMATIC GEARBOX:

Instant, non-slip acceleration from rest due to increased engine torque from very low rpm.
Higher rpm possible (by activating Surbo) with 1/2 throttle in D mode to between 4500 rpm and rpm limit, depending on gearbox.
Quicker changes to lower gears by pressing slightly more on accelerator (Surbo's air pressure allows faster rise in air flow, required for downshifts).
Hill assistance (no rolling back on slopes in D mode).
List of automatic cars fitted with Surbo
This is the list of automatic cars fitted with Surbo in Singapore. As the air intakes for auto and manual cars are the same, if we have installed the Surbo for manual cars, we can also fit it into the automatic versions.
List of cars fitted with Surbo5 (for larger engines)
Note: the above are cars that the Surbo can be inserted into without any modification. Other similarly-engined vehicles that are not listed can also be fitted with the Surbo with some adjustments in the air intake layout. Please WhatsApp us at +65 98572661 for more details.
Testimonials From Automatic Car Owners
Proton Wira 1.5 Auto, page 1 page 2 page 3
Reports From Owners Of Automatic Cars With Surbo
2008 BMW 730 saved 10% fuel with Surbo (larger version).
'02 Citroen C5 2.0 owner reported 10% fuel savings. Recorded on car computer.
Fiat Punto 1.3 Selespeed achieved 19 km/l (originally 12 km/l) with Twin Surbo.
The owner of another Twin Surbo-equipped Fiat Punto 1.3 Selespeed reported achieving 16-17 km/l on the Malaysian highway (originally 13-14 km/l). The original top speed of 160kph was stretched to 190 kph with five adults on board, without having the accelerator floored. For city driving in Singapore, the fuel economy was improved from 12 to 14 km/l.
'98 Ford Laser 1.6 hit top speed of 197 kph, up from 170+ kph.
Honda SiR 1.6: maximum speed in first gear was 50 kph originally, but 80+ kph with Surbo at half throttle at 8000 rpm.
Max speed top (4th) gear: 180 kph originally, 200+ with Surbo activated from 4th gear.
Aided by boost meter, this car hit 230kph and returned 400km per tank (originally 300km per tank).
Twin Surbo brought Hyundai Matrix 1.6 and Matrix 1.8, both automatic, to 14 kpl.
A customer, driving a Proton Neo 1.6 automatic with Surbo, said that while stationary on a slope and in D mode, the car would not roll backwards anymore, but would stay still or even move forward. This would be helpful up steep car park inclines, for example, when paying while exiting.
Owner of Hyundai Matrix 1.6 said he went up the Genting Highlands peak (1772m) in D mode only, using Twin Surbo.
Owner of a Hyundai Matrix 1.6 automatic with Twin Surbo from Singapore reported achieving more than 210 kph on a foreign highway using just three quarters of the throttle. The original top speed was just 180 kph, and in his words the car was not supposed to go to such a high speed. This is despite the car being tall like an MPV. Previously there were also reports of Surbo-equipped 1.6 litre saloon cars that also managed another 30 kph where gearing and the rpm limit allowed. This result shows that the Surbo can help even tall vehicles beat the wind.
Mazda 2 with Twin Surbo achieved 14.8 km/l (originally 13 km/l).
Mazda 323 1.6 had a more responsive throttle and 10% fuel saving.
'06 Mitsubishi Lancer 1.6 CVT (continuously variable transmission) with Surbo required only 2500 rpm to reach 110 kph, vs 3500 rpm originally for the same speed. It could also cruise at 130 kph with only 2400 rpm. These results were due to the Surbo's extra torque, which allowed a higher gear ratio. The consumption was 12 km per litre. Reported by owner Mr Yeo. Mitsubishi Lancer CVT testimonial
'91 Nissan Sunny 1.6: 420 km/tank with no Surbo, 440-450km/tank with Surbo.
'91 Toyota Corolla 1.6i owner saved 20% fuel (achieved 300km versus 250km at the same point).
Toyota Wish achieved 100km more per tank with a Surbo.
Toyota Camry 2.0 2008 gets 520 km per tank with Surbo compared to 480 without Surbo. When the sport mode is switched on, the engine will exceed the rpm limit, and when running this way, please turn off the aircon compressor so it decouples from the engine. The 2006 Corolla also has a similar mode.
Videos:

Watch the video above showing how an engine revs with Surbo. Or watch it with the How it works page.

Above: video of Volvo XC90 T8 with Surbo, sprinting to 130 kph.

Above: video of Volvo XC90 T8 with Surbo, sprinting to 211 kph.

Above: video of Volvo XC90 T8 with Surbo, sprinting to 224 kph.
Site Map:
TESTIMONIALS:

BENEFITS:
More torque and BHP (dyno test)
Quick revving (1/2 throttle to RPM limit)
VEHICLES FITTED BY TYPE:

Installation Photos
SURBO VERSIONS:
TECHNICAL INFO:
SURBO FOR RACING:
ABOUT US:

CHAT (+65 9857 2661)
If you are using a handphone to read this, you can press the above CHAT link to either call us, or to save our number to your contacts, and then you can message us by clicking the WhatsApp icon below.
Remember to bookmark this page and come back to read more!