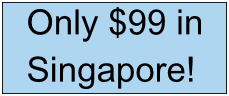 Petrol Manual Vehicles Fitted With Surbo

ADVANTAGES OF SURBO FOR MANUAL VEHICLES:
10% fuel saving in city driving and more on highways, due to less accelerator pressure required for the same speed.
Higher rpm capability, achieving rpm limit with just 1/2 throttle! More torque and bhp over a wider rpm range.
Less CO2 output due to less fuel required for the same rpm.
OTHER ADVANTAGES:
Even higher rpm if the rpm limit is removed for racing cars.
For diesel vehicles: better load capability, less diesel black smoke because the accelerator is pressed only halfway for the engine to reach the rpm limit. Helps prevent clogging of particulate filters. More info and diesel car list..
For turbocharged vehicles: reduced turbo lag, improving turbocharger performance. More info and turbo car list..
This is the list of manual cars fitted with Surbo and may not include every model. As the air intakes for manual and automatic cars are the same, if we have installed the Surbo for automatic cars, we can also fit it into the manual versions.
Note: the above are cars that the Surbo can be inserted into without any modification. Other similarly-engined vehicles that are not listed can also be fitted with the Surbo with some adjustments in the air intake layout. Please email us for more details if you wish to know more.
For Internet Enquiries
If your car is standard and we have installed the Surbo on it before, we will show you how the Surbo can be installed. If we have not come across your model, or if your car has been modified, please send a photo of your air intake (from the air filter inlet to the throttle).
Videos:

Watch the video above showing how an engine revs with Surbo. Or watch it with the How it works page.

Above: video of Volvo XC90 T8 with Surbo, sprinting to 130 kph.

Above: video of Volvo XC90 T8 with Surbo, sprinting to 211 kph.

Above: video of Volvo XC90 T8 with Surbo, sprinting to 224 kph.
Site Map:
TESTIMONIALS:

BENEFITS:
More torque and BHP (dyno test)
Quick revving (1/2 throttle to RPM limit)
VEHICLES FITTED BY TYPE:

Installation Photos
SURBO VERSIONS:
TECHNICAL INFO:
SURBO FOR RACING:
ABOUT US:

CHAT (+65 9857 2661)
If you are using a handphone to read this, you can press the above CHAT link to either call us, or to save our number to your contacts, and then you can message us by clicking the WhatsApp icon below.
Remember to bookmark this page and come back to read more!