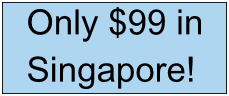 How to increase car speed

Below: testimonial from owner of Subaru Impreza WRX 2007:"Boss the Surbo is really good and fun. Remember the top speed I said I could go, and last week I tried, and it went 20 kph more."

In a petrol engine, when the accelerator is pressed more, the vacuum in the engine manifold drops. However, the vacuum is the only force that draws air into the engine. When the accelerator is pressed fully, the vacuum falls to zero, and air induction force is minimized. Also, with the accelerator on the floor, fuel injected is maximized, and over-fueling occurs. Acceleration quickly becomes zero for the gear, and a gearchange up is necessary for further acceleration. Acceleration begins to slow significantly from third gear, and in the top gear, the rpm limit cannot be reached. Therefore, the top speed of a typical 1.6 litre sedan is only about 190kph.

With Surbo

The above device enables easy revving, such that the rpm limit is reached with just 1/2 throttle.

Since the accelerator is never floored, manifold vacuum does not fall to zero, but continues to draw air into the engine forcefully together with the Surbo's jets and vortex, so acceleration is extended till the rpm limit is reached. With this 3-force (vacuum, jets and vortex) air induction system, the Surbo-assisted vehicle is so strong that it will reach the rpm limit even in the top gear, and top speeds of 220 kph for 1.6 litre sedans are routinely reported by customers.

The following cars have been recorded by customers at speeds higher than their original top speeds (for everyday use, it also means easier cruising and fuel saving because cruising speed is a fraction of the top speed).