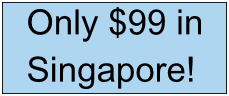 Surbo From Car To Car
1.The Surbo product is transferable between vehicles because the air taken into every engine, and the throttle back air pressure that activates the Surbo are the same. The Surbo never goes out of date! This gives meaning to the lifetime warranty for the Surbo. To fit all, the rubber adaptor or housing that the Surbo is put in will depend on the make and model of the car, or any changes to the air intake.

2. Upon transfer, a suitable adaptor will be used in place of the original one. The installation is guaranteed for as long as the Surbo remains on the same car without tampering. The Surbo installer is responsible for this guarantee. This ensures that the Surbo system always works. DIY installers can Whatsapp us for installation help.
Videos:

Watch the video above showing how an engine revs with Surbo. Or watch it with the How it works page.

Above: video of Volvo XC90 T8 with Surbo, sprinting to 130 kph.

Above: video of Volvo XC90 T8 with Surbo, sprinting to 211 kph.

Above: video of Volvo XC90 T8 with Surbo, sprinting to 224 kph.
Site Map:
TESTIMONIALS:

BENEFITS:
More torque and horsepower (dyno test)
Easy revving (1/2 throttle to RPM limit)
VEHICLES FITTED BY TYPE:

Installation Photos
TECHNICAL INFO:
Allows lower octane (less engine knock)
Longer engine life (lighter throttle)
ABOUT US:
Re-installation (fits most cars)
CONTACT US
BUY SURBO OR BE DEALER IN THESE COUNTRIES:
British Indian Ocean Territory
Federated States of Micronesia
French Southern & Antarctic Lands
Heard Island & McDonald Islands
Svalbard and Jan Mayen Islands
Note: the Surbo is not a moving fan. Beware of other sellers who use our trademark Surbo to sell their products.