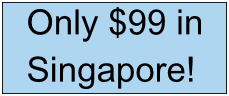 Envisioning the perfect car
In installing the Surbo since 1998, we have worked on most cars and there are good cars and there are average cars, and cars with problems. They have strengths and weaknesses and are not at their full potential. We wish to share our experience in the hope of making cars better right from the beginning. Wouldn't it be good to have all the good components and best practices in a car, that is affordable and efficient?

If you are a car owner, the Surbo, with its ability to increase engine power output with higher density airflow, gives you an edge over other cars in the same class. By reading articles here, you will understand your machine better and be able to make it serve you well for longer.

If you are a car designer looking for a solution to beat the competition or to meet carbon regulations, we are able to help. Our experience with available air intakes, sensors, engines, gearboxes, gear ratios and rpm limits enable us to help you design the most effective and reliable setup for the Surbo on various vehicle types.
Our core abilities are:
Increasing engine horse power and rpm.
Adding torque over an extended rpm range.
Improving fuel economy of engines.
Improving throttle response, reaction time of automatic gearboxes, acceleration and top speed.
Reducing turbo lag in petrol turbo or diesel turbo engines.
Increasing power in engines of hybrid vehicles and their momentum, which means they can charge faster during acceleration, and harder during engine braking.
Reducing black smoke from diesel or turbodiesel vehicles. The recent investigations into NOx emissions of certain European car manufacturers show that their diesel technology is below expectations, and we are willing to share our experience in this area. The Surbo audibly reduces engine knock, indicating that engine temperature drops. As NOx production increases with temperature, the Surbo has a good chance of reducing NOx.
Reducing the carbon output of engines. See this page.
Enabling engines to be downsized yet maintaining power and torque output. A smaller engine reduces carbon output and improves handling due to less weight in the front of the vehicle. For diesel engine components, this could mean less reciprocating mass, which will lead to even higher rpm and better performance.
Other applications of Surbo
The Surbo has been fitted on many cars, light vans and trucks, and also on motorcycles, a scooter, boat, a racing gokart, and tractors. We believe it is possible to apply the Surbo to lawn mowers, grass cutters, engine-powered generators, hovercraft and even light aircraft with internal combustion engines. We currently have 2 Surbo sizes, one for vehicles up to 2.4 litres, and the other for bigger capacities. Larger sizes are being tested. If you are interested, please WhatsApp your requirements and we will tell you if the Surbo can be deployed.
Application in certain forms of electric vehicles, for example, hydrogen vehicles, which have air intakes like hybrid cars with internal combustion engines. Similarly, the Surbo can be used in electric cars with aluminum-air batteries. The Surbo can also be used to aid the palm oil driven electricity generator for a prototype electric car in Malaysia. This is useful in places where power stations or fuel pumps are not widely spread, but have lots of palm oil. Indonesia and Malaysia account for 84% of the worlds palm production, and it is growing too in Colombia, Ecuador and Guatemala.
Videos:

Watch the video above showing how an engine revs with Surbo. Or watch it with the How it works page.

Above: video of Volvo XC90 T8 with Surbo, sprinting to 130 kph.

Above: video of Volvo XC90 T8 with Surbo, sprinting to 211 kph.

Above: video of Volvo XC90 T8 with Surbo, sprinting to 224 kph.
Site Map:
TESTIMONIALS:

BENEFITS:
More torque and BHP (dyno test)
Quick revving (1/2 throttle to RPM limit)
VEHICLES FITTED BY TYPE:

Installation Photos
SURBO VERSIONS:
TECHNICAL INFO:
SURBO FOR RACING:
ABOUT US:

CHAT (+65 9857 2661)
If you are using a handphone to read this, you can press the above CHAT link to either call us, or to save our number to your contacts, and then you can message us by clicking the WhatsApp icon below.
Remember to bookmark this page and come back to read more!