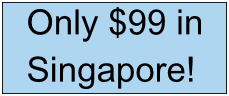 Car emissions
The amount of carbon emitted from a fixed volume of fuel is a constant. According to the Australian Greenhouse Office, the amount of CO2 emitted per litre of petrol and diesel is 2700g and 2900g respectively. No matter how the vehicle is driven, it will emit the same quantity of carbon based on how much fuel is consumed. The way to reduce its carbon footprint is to increase the gas mileage of the vehicle, with an affordable device that drivers like to use, and that can't be switched off, such as engine start-stop systems that car manufacturers design into cars to meet emission rules. This high-torque device is the Surbo, which induces air with a powerful vortex.

In real world operating conditions, the Surbo uses 10% less fuel for the same distance travelled, so the amount of CO2 emitted per km is down by 10 percent. On highways, the improvement is vastly higher, due to its ability to push the vehicle against the wind, at speeds normal engines will not be economical at.

The Surbo's added power may also mean that vehicles can be reengineered with smaller, lighter engines, that will reduce CO2 further. If you are a vehicle engineer looking for a CO2 solution, please contact us.
Videos:

Watch the video above showing how an engine revs with Surbo. Or watch it with the How it works page.

Above: video of Volvo XC90 T8 with Surbo, sprinting to 130 kph.

Above: video of Volvo XC90 T8 with Surbo, sprinting to 211 kph.

Above: video of Volvo XC90 T8 with Surbo, sprinting to 224 kph.
Site Map:
TESTIMONIALS:

BENEFITS:
More torque and BHP (dyno test)
Quick revving (1/2 throttle to RPM limit)
VEHICLES FITTED BY TYPE:

Installation Photos
SURBO VERSIONS:
TECHNICAL INFO:
SURBO FOR RACING:
ABOUT US:

CHAT (+65 9857 2661)
If you are using a handphone to read this, you can press the above CHAT link to either call us, or to save our number to your contacts, and then you can message us by clicking the WhatsApp icon below.
Remember to bookmark this page and come back to read more!