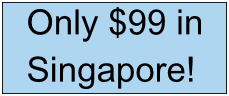 Renault Clio 1.4 16V test:

In plain text from source (scanned original email)
Well, I've had the Surbo installed now. I don't know if Pete has told you about this, but it was very hard to get to the purge tank switch. He had to dismantle much of the plastic at the front of the car (and eventually the wheel arch protection) to get to it.
The Surbo seems to work really well in my car! I'm yet to test it properly, but on the motorway on the way back I was able to leap from 80 mph to 100 mph in no time, uphill in 5th gear with aircon on and all this below 4000 rpm which is where my power normally comes in. Also, 2nd gear now scares the living daylights out of me! It is incredibly fast. Overall, power seems to really come on strong at 3000 rpm now.
I'm going to try and get the car rolling road tested to see what the power increase is like. I'm also going to tune up the Ecotek tomorrow and see how the two devices work with each other.
Oh yes, Pete was also really helpful and put a lot of time and effort into installing the device, so thanks to him too!
Cheers
Rhys
UK
Surbo Engineering's comments:
1. For the Surbo to work properly, the Surbo needs to have all the air pass through it for it to compress the air. Air pass devices like the Ecotek can affect it adversely as they allow some air to bypass the Surbo, causing a leak to the Surbo system. As such, they must not be used together.
2. The purge switch should be left alone and never unplugged. Instead, to prevent the air pressure the Surbo has systhesised from being expelled, just put 2 rubber plugs along the purge tube, which runs from the manifold, across the purge switch, towards the purge filter.
Videos:

Watch the video above showing how an engine revs with Surbo. Or watch it with the How it works page.

Above: video of Volvo XC90 T8 with Surbo, sprinting to 130 kph.

Above: video of Volvo XC90 T8 with Surbo, sprinting to 211 kph.

Above: video of Volvo XC90 T8 with Surbo, sprinting to 224 kph.
Site Map:
TESTIMONIALS:

BENEFITS:
More torque and BHP (dyno test)
Quick revving (1/2 throttle to RPM limit)
VEHICLES FITTED BY TYPE:

Installation Photos
SURBO VERSIONS:
TECHNICAL INFO:
SURBO FOR RACING:
ABOUT US:

CHAT (+65 9857 2661)
If you are using a handphone to read this, you can press the above CHAT link to either call us, or to save our number to your contacts, and then you can message us by clicking the WhatsApp icon below.