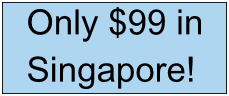 Proton Wira 2.0 Diesel test:

In plain text from source (scanned original email)
Hi Heng
You may be glad that I'm another Wira Diesel 2.0D owner who's gone Twin Surbo but with quite some mods to the intake to fit it. I used the special rubber housing which I obtained from an agent here in KL Malaysia (the same rubber housing I see in the sample installation pics you have at your website). I, however, did the installation myself following whatever guidelines I found at your website (always preferred to DIY, as I lack confidence in the local agents). Will update you with a link to the pics of the setup when I get the picure site set up at MSN to hear your comments on the setup.
Well, first off, I was a single Surbo user before with the unit fitted in the original airbox. Now I've removed the airbox (space constraint) and replaced it with a K&N filter stuffed between the battery and the hole to the wheel well. Comments: with a diesel, I don't quite get the punch with normal accelerator pressing (as for petrol cars) but the Surbo's "press, gently release and slight press back" approach (must be *very* light on the accelerator in my case) works wonders for the diesel engine. Acceleration and pulling power is definitely more pronounced and noticeable than the single Surbo or non-Surbo case once it appears to be "activated". Strange that the "just press and go" approach of the Twin Surbo, as for petrol engines, doesn't work with diesel engines. Another thing, induction noise is louder now too, though nice but figuring out some ways to further dampen it.
Andy MSM
Malaysia
Surbo Engineering's comments: The Twin Surbo may give more torque at very low rpm, more than a single Surbo, so even it is not activated the Surbo way it gives some advantage over the single Surbo case at low rpm. However, when activated, the Twin Surbo should become even more powerful. Perhaps this is necessary for a diesel engine as it is to begin with, usually less powerful than a petrol engine. Also, there is no throttle in a diesel engine, so the backwave necessary to cause the Surbo to spin the air must come back from the cylinders, and not directly from a closing throttle in a petrol engine. Your added sound level could be due to effectively higher engine compression and more revs. Please keep checking your setup for gaps and cover them, and once all the air is passing through each Surbo, the power will be maximized and perhaps you will not have to step as much on the accelerator as you are now, and that could lower the noise somewhat.
Videos:

Watch the video above showing how an engine revs with Surbo. Or watch it with the How it works page.

Above: video of Volvo XC90 T8 with Surbo, sprinting to 130 kph.

Above: video of Volvo XC90 T8 with Surbo, sprinting to 211 kph.

Above: video of Volvo XC90 T8 with Surbo, sprinting to 224 kph.
Site Map:
TESTIMONIALS:

BENEFITS:
More torque and horsepower (dyno test)
Easy revving (1/2 throttle to RPM limit)
VEHICLES FITTED BY TYPE:

Installation Photos
TECHNICAL INFO:
Allows lower octane (less engine knock)
Longer engine life (lighter throttle)
ABOUT US:
Re-installation (fits most cars)
CONTACT US