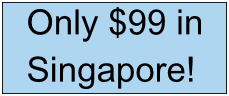 Performance of rpm-delimited Surbo cars

Examples of rpm-delimited Surbo-equipped manual petrol cars are:
a. 2006 model Toyota Vios 1.5, which reached 95 kph in first gear.
b. 1993 Honda Civic VTi 1.6, which achieved 100 kph in first gear without having the accelerator floored. The original top speed in first gear was 80 kph at 8500 rpm.
c. 2008 Honda Accord Euro R, which exceeded 120 kph before full throttle in first gear.
As the original tachometers were used, we could only estimate the rpm achieved by using the speed-rpm ratio for the first gear. For case a, that could be around 10000 rpm, with its VVTi engine having good top end power. For case b, around 11000 rpm. For case c, we actually saw on its aftermarket computer a record of 13000 rpm for 233 kph in 6th gear (throttle not floored yet), meaning at least 13000 rpm was achievable for this engine.
A Honda Civic ESi 1.6, the rpm limit of which was normally 7500 rpm, when delimited and fitted with Surbo, could reach 9000 rpm. This engine had a SOHC 16 valve head, and the Surbo gave it the "lift" of a DOHC 16 valve engine (original state of the VTi, case b).
This means that the Surbo has the effect of a higher lift cam, bringing each cam level to the next stage. In this case, it made SOHC like DOHC, VVTi somewhat higher than DOHC, DOHC maybe like Type R, and Type R nearer to a track car. The Surbo, with its air drawing power, fills up the void in the cylinders at higher rpm when the cam changes profile and widens the valve openings, avoiding the gasping for air and curtailing of power that can result if the air intake is not as optimized as the cam system. One reason for this is that the higher the air velocity within the intake manifold, the higher the air resistance is, and that finally arrests the air speed. If you want an affordable supercar, buy an Integra Type R as it has the same power as the Euro R Accord, but is much lighter. Then come to us to put the Surbo in for the most sensitive throttle yet. Even with the rpm limit intact, the driving experience was unbelievable because not even half throttle was needed to bring the engine to red line, with the engine flying from 6000 rpm to 8500 rpm when the higher cam kicked in. We wonder that happens when the rev cut is taken off; when first gear is taken to around 11000 rpm, second gear begins above 6000 rpm, where the higher cam is already on. When second gear also goes to 11000 rpm, by gear ratio the third gear will also start within this cam-boosted range.
Contact us if you wish to extend the revving capability of your car at a low cost.
Videos:

Watch the video above showing how an engine revs with Surbo. Or watch it with the How it works page.

Above: video of Volvo XC90 T8 with Surbo, sprinting to 130 kph.

Above: video of Volvo XC90 T8 with Surbo, sprinting to 211 kph.

Above: video of Volvo XC90 T8 with Surbo, sprinting to 224 kph.
Site Map:
TESTIMONIALS:

BENEFITS:
More torque and BHP (dyno test)
Quick revving (1/2 throttle to RPM limit)
VEHICLES FITTED BY TYPE:

Installation Photos
SURBO VERSIONS:
TECHNICAL INFO:
SURBO FOR RACING:
ABOUT US:

CHAT (+65 9857 2661)
If you are using a handphone to read this, you can press the above CHAT link to either call us, or to save our number to your contacts, and then you can message us by clicking the WhatsApp icon below.
Remember to bookmark this page and come back to read more!