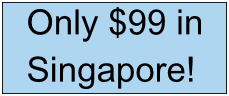 Why buying the Surbo is an investment
The Surbo is an investment for your car, apart from its 10 percent fuel saving on average, which pays for the cost in a few months of driving.

Your car may have issues that you have noticed, or that you never knew about. Through more than 22 years of installing the Surbo, we have observed the following problems.

There might also be design problems in the air intake, such as weak joints, air hose clips being omitted, or simply weak clips. We will add strong clips where necessary to ensure perfect air suction.

We will check for loose vacuum tubes. We will use metal clips to tighten them. A completely loosened vacuum tube delivers air at full atmospheric pressure, which leads to higher fuel pressure, so wasting fuel.

Perhaps you have noticed that your car's fuel consumption is abnormally high compared to peers, even after repeated servicing.

Adding to these, there may be spoilt air filters, especially modified ones. Poor aftermarket piping will create their own problems, and often, these may divide the air suction by leaving out original tube connections.

After engine top overhauls, there may be broken oil breather ends, because mechanics may have pulled the oil breather out from the engine top cover, and not the other end. We will check and seal and clip them back.

The Surbo is the easy way out, getting you servicing or repair for free as it is part of the 1-hour long installation. This is especially useful for cars near scrap. For example, you may have serious power loss, but if your car is 1.5 years from scrap, it may not be worth a thorough repair job. So let us help you instead, by fixing the Surbo.

With more torque, you will press less on the accelerator, and accumulate less carbon on the valves. Having carbon on the valves will seriously limit the air flow, and even fuel flow if the fuel is injected before the valves. Having excessive carbon on the valves will also affect the closure of the valves, so that full compression is not possible. So, protect your car with Surbo as soon as you can.

The Surbo has no moving parts and does not wear out, is usable for most cars, and we can help put it back into your next car, so it is a lifetime investment. Call us for a try today!
Videos:

Watch the video above showing how an engine revs with Surbo. Or watch it with the How it works page.

Above: video of Volvo XC90 T8 with Surbo, sprinting to 130 kph.

Above: video of Volvo XC90 T8 with Surbo, sprinting to 211 kph.

Above: video of Volvo XC90 T8 with Surbo, sprinting to 224 kph.
Site Map:
TESTIMONIALS:

BENEFITS:
More torque and horsepower (dyno test)
Easy revving (1/2 throttle to RPM limit)
VEHICLES FITTED BY TYPE:

Installation Photos
TECHNICAL INFO:
Allows lower octane (less engine knock)
Longer engine life (lighter throttle)
ABOUT US:
Re-installation (fits most cars)
CONTACT US
Note: the Surbo is not a moving fan. Beware of other sellers who use our trademark Surbo to sell their products.