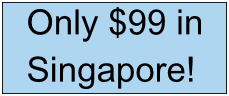 How to calculate tyre size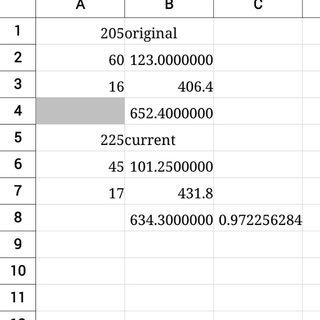 How would you know if your tyre size is speedometer correct? That is to say, is the rolling diameter correct?
If the original tyre rating (found on the door sticker) is 195/65/R15, then its rolling diameter is 15 x 25.4mm plus 2 x 195mm x 65/100, which is 634.5mm.
If the current tyre rating (found on the tyres) is 225/45/R17, then its rolling diameter is 17 x 25.4mm plus 2 x 225mm x 45/100, which is 634.3mm.
The ratio of the latter over the former is 0.99968, meaning it is speedometer correct. Most importantly, it will not represent an increased load to the engine, other than any weight differences. Oversizing of tyres can affect performance, with top speed dropping by as much as 30 kph for 3 percent oversizing. Cruising is affected, and fuel consumption goes up.
The Surbo works on half throttle to generate a back air pressure wave for jetting and vortex formation, which results in max engine rpm with half throttle. If the engine is overloaded with tyres with excessive rolling diameter, half throttle activation of the Surbo is not possible. Therefore, if your tyres are oversized, you might make it speedometer correct first before Surbo installation. When choosing tyres, use our formula to calculate the rolling diameter.
It is ok to go lower than the recommended tyre size, such as to 98% especially when much larger and heavier wheels are used, provided comfort is not compromised. This is also useful if your car is worn and has lost some power, or it has the smallest engine in its range, or if you have some modifications that have taken away the low rpm power and fuel economy.
Standard tyre sizes from door sticker of some cars in Singapore
175/65R14 Toyota Vios 2006, Honda Jazz 2006, Daihatsu Sirion 1.3 2006.

165/65R13 Chery QQ 0.8 semi auto

185/55R15 Mitsubishi Colt Plus Turbo

185/65R15 Nissan Sunny 2008, Hyundai Avante 1.6

195/50R15 Proton Saga BLM 1.3

195/55R15 Chevrolet Optra 1.6

195/60R15 Mitsubishi Lancer CS3, Subaru Impreza TS 1.6,

195/65R15 Fiat Bravo Tjet 1.4, Mazda 3, Subaru Impreza 1.5 2008, Toyota Wish 2010 and Altis 2008, Honda Accord 2007,

205/65R15 Honda Stream 1.8 2007, Renault Fluence, Hyundai i40 1.7 turbodiesel

205/55R16 Honda Civic 2006 1.6, Subaru Impreza RS 2.0, Mazda 3 2010,

205/60R16 Chevrolet Cruze 1.6 2011, Mitsubishi Lancer 1.5 EX 2007, Toyota Picnic 2006 2.0,

215/60R16 Subaru Forester, Toyota Wish 2009

235/60R16 Chery T11 2.0

215/55R17 Honda Oddysey 2.4 RB2

225/65R17 Toyota Harrier 2.4 2007, Honda CRV 2.0 2007

235/60R17 Chevrolet Captiva 2.4

245/45R17 Mercedes E200 2007

245/40R18 Audi TT 2.0

It's still best to take the tyre information from the sticker around your own car door if it is still there. This list will be expanded.
Videos:

Watch the video above showing how an engine revs with Surbo. Or watch it with the How it works page.

Above: video of Volvo XC90 T8 with Surbo, sprinting to 130 kph.

Above: video of Volvo XC90 T8 with Surbo, sprinting to 211 kph.

Above: video of Volvo XC90 T8 with Surbo, sprinting to 224 kph.
Site Map:
TESTIMONIALS:

BENEFITS:
More torque and BHP (dyno test)
Quick revving (1/2 throttle to RPM limit)
VEHICLES FITTED BY TYPE:

Installation Photos
SURBO VERSIONS:
TECHNICAL INFO:
SURBO FOR RACING:
ABOUT US:

CHAT (+65 9857 2661)
If you are using a handphone to read this, you can press the above CHAT link to either call us, or to save our number to your contacts, and then you can message us by clicking the WhatsApp icon below.
Remember to bookmark this page and come back to read more!