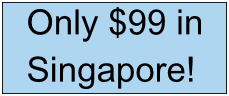 SITE MAP (below)
The newest cars compatible with Surbo
This page lists most of the latest car models that can take a Surbo without alteration, based on available photos that show the air intake clearly. We will keep updating this page as new car models appear. You may also send pics of your own engine for verification.
Models up to 2018 (older models in brackets)
Alfa Romeo Guilia 2.0 200 bhp, 279 bhp, 2.9 510 bhp, Stelvio 2.0.
(Also for older models 159 2.2, GT 2.0, Mito (2009-2014))
Audi A3 Cabriolet, A3 1.0 Sedan, Sportback, A4 2.0, Avant, A5 2.0 TFSi, A5 Coupe, A5 Sportback, A6.
(Also for older models 2011-2017 A1 1.0, 2009-2013 A3, 2008-2014 A4, 2008-2012 A5, 2005-2008 A6, 2013 A6 Avant diesel, Q5 2009-2017, 2006-2015 Q7 diesel, 2011-2017 RS3 Sportback, 2010-2012 RS5 Coupe, 2009-2015 S4, 2008-2012 S5)
BMW engines have to be inspected due to covers obstructing view.
Citroen Berlingo, C3 Aircross, C4 Cactus, Dispatch, C4 Grand Picasso.
DS5
Ford Focus hatchback and wagon 1.0, RS 2.3, Kuga 1.5, Mustang and convertible 2.3 and 5.0, Ranger.
Genesis G80.
Honda Civic 1.6, 1.0 and 1.5 turbo, Type R and Type R 2015, City, CRV 1.5 turbo, HRV, Jazz, Oddysey, Stepwagon, Grace hybrid, and normal and hybrid versions of Fit, Freed, Shuttle, Vezel.
Hyundai Accent, Elantra, i30 and wagon turbo, Ionic hybrid, Kona 1.0 and 1.6 turbo, Sonata, Tucson.
Infinit Q30, Q50, QX30.
Isuzu Dmax.
Jaguar E-PACE, XE, XF, XJ.
Jeep Compass, Grand Cherokee, Grand Cherokee SRT8, Renegade, Wrangler.
Kia Carens 1.7 diesel, Cerato, Niro Hybrid, Sorento 2.2 diesel, Stinger.
Land Rover Defender 110, Discovery 2.0 Si4 SE 7-Seater (A), Land Rover Discovery Sport 2.0 Si4 (A), Range Rover 3.0, Range Rover Evoque Convertible, Range Rover Sport 3.0, Range Rover Velar.
Lexus RX 350L 3.5, GS 300 2.0, GS 350 3.5, GS 450H, GS F 5.0, IS 300H, LC 500.
Lotus Exige 3.5
Maxus G10
Mazda 2, 3, 6, CX3, CX5, CX9.
Mini Cooper 5 door 1.5 diesel 114 bhp, Cooper, Copper 5 door, Clubman, Countryman and Convertible 1.5 134 bhp, Cooper S 2.0, 5 door, Clubman, Countryman and Convertible, John Cooper Works 2.0 228 bhp, Clubman, Countryman and Convertible.
Mitsubishi Eclipse Cross 1.5, Outlander 2.0, Outlander plug-in hybrid. Attrage and Spacestar need a change to cone filter for Surbo installation.
Nissan NV200 1.5, 1.6, Qashqai, Sylphy, Xtrail.
Opel Astra 1.4, 1.0, Corsa 1.0, Astra Sports Tourer 1.4, 1.0, Insignia Grandsport 1.5 Turbo, 1.6 Grandsport diesel, 2.0 Grandsport Tourer 2.0.
Perodua Bezza.
Peugeot 1.6 eHdi engined models.
Seat Arona 1.0, Alhambra 1.4, 2.0, Ateca 1.4, Ibiza 1.0, Leon 1.0, Leon Cupra, Leon Sport Tourer 1.0, Toledo 1.4.
Skoda Octavia 1.0, 2.0 RS, Rapid 1.0, Superb.
Ssangyong Actyon Sports 2.2, Rexton 2.0, Stavic diesel, Tivoli, Tivoli Compact diesel, Tivoli XLV, Tivoli XLV diesel.
Subaru Forester 2.0, Forester XT 2.0, Impreza 2.0, Legacy 2.5, Levorg, Outback 2.5, WRX 2.0, 2.5 STi, XV 2.0.
Suzuki 1.0, 1.4 Sport, Vitara.
Toyota CHR 1.2 turbo, Camry, Camry hybrid, Corolla Altis, Axio, Crown Athlete, Fortuner, Harrier turbo and non-turbo, Hiace, Hilux, Land Cruiser, Land Cruiser Prado, Prado diesel, Noah, Proace, Sienta, Vios, Voxy, Wish.
Volkswagen Amarok, Arteon, Beetle, Caddy, Golf 1.0, 1.4, GTi, R, Passat, Sharan, Sportsvan, Tiguan, Touran, Transporter,
Volvo S60, S90, V40, V60 Cross Country, V90, XC40, XC60, XC90.
Models up to 2016/ 2017
Chery J3 and Fulwin.
Chevrolet Cruze turbo, Malibu, Orlando and Sonic.
Chrysler 300c.
Citroen Cactus and DS3 VTi.
Foton Midi and MP-X.
Honda Jazz/ Fit/ Vezel/ HRV/ Shuttle/ hybrid, Freed/ hybrid/ Grace, Jade, Odyssey, Civic Type R, City, Civic and Jazz.
Hyundai Accent, i40 wagon, Santa Fe and 2.0 Tucson.
Jaguar XF.
Jeep Cherokee Grand, SRT8, Wrangler Sahara and Unlimited Sahara.
Kia K3, Sportage and Carens.
Land Rover Discovery Sport, Evoque, Range Rover Sport, and diesel.
Lexus Rx turbo and Rx 350.
Mazda 2, 3, 6, CX3, CX5, CX7, and MX5
Mercedes A, CLA, B, C, and GLA class.
Mini> Cooper, Cooper S, John Cooper Works, and One.
Mitsubishi EX, ASX, Outlander, Space Star and Attrage.
Nissan Almera, Juke, Navara, Note, NV200, Qashqai, and Sylphy.
Opel Adam, Astra, Cascada, Combo, Insignia, Mokka X diesel, Vivaro, Zafira, Meriva, and Astra GTC.
Perodua Axia and Bezza.
Peugeot 2008, 208, 308, 508, and 5008.
Renault 1.5 diesel for Clio, Fluence, and Kadjar.
Seat Ibiza, Leon, Leon Cupra, and Toledo diesel.
Ssangyong Actyon, Stavic, and Tivoli.
Subaru Forester, Impreza, Legacy, Levorg, Outback, WRX, and XV.
Suzuki Baleno, Ciaz, and Hustler.
Toyota Allion, Altis, Axio, Camry, Crown, Fielder, FJ Cruiser, Fortuner, Harrier, Land Cruiser, Mark X, Noah, Prado, Pro Ace, Rav4, Sienta, Voxy, and Wish.
Volkswagen Beetle 1.2 TSi, Caddy MPC, Golf, Golf GTi, Golf Variant, Jetta, Passat, Phaeton, Polo, Scirocco, Sharan, and Sportsvan.
Volvo S60, S60 diesel, S90, V40, V60, V60 T5, XC60, and XC90.
For vehicles not yet listed, please send us a photo of your engine or drive in for checking. For other models that use the same engine and air intake, the fitting method will be the same.
For vehicles already installed with Surbo, check out the following:
Note: the above are cars that the Surbo can be inserted into without any modification. Other similarly-engined vehicles that are not listed can also be fitted with the Surbo with some adjustments in the air intake layout. Please email us for more details.
Videos:

Watch the video above showing how an engine revs with Surbo. Or watch it with the How it works page.

Above: video of Volvo XC90 T8 with Surbo, sprinting to 130 kph.

Above: video of Volvo XC90 T8 with Surbo, sprinting to 211 kph.

Above: video of Volvo XC90 T8 with Surbo, sprinting to 224 kph.
Site Map:
TESTIMONIALS:

BENEFITS:
More torque and BHP (dyno test)
Quick revving (1/2 throttle to RPM limit)
VEHICLES FITTED BY TYPE:

Installation Photos
SURBO VERSIONS:
TECHNICAL INFO:
SURBO FOR RACING:
ABOUT US:

CHAT (+65 9857 2661)
If you are using a handphone to read this, you can press the above CHAT link to either call us, or to save our number to your contacts, and then you can message us by clicking the WhatsApp icon below.
Remember to bookmark this page and come back to read more!