Drive faster yet save fuel!
Increasing air flow with jets and a vortex to match increased fuel flow during acceleration, the Surbo (air suction-turbo) enables the engine to pull air through easily and reach its rpm limit with just 1/2 accelerator pressure! You'll never have to floor the accelerator again, thus avoiding fatigue, wasted fuel (as emissions and carbon deposits), excessive cylinder pressures and heat.

ADVANTAGES FOR ALL VEHICLES:

OTHER IMPROVEMENTS:
Surbo installed on Mitsubishi Lancer CS3, and Twin Surbo on Perodua Kelisa; no cutting and reversible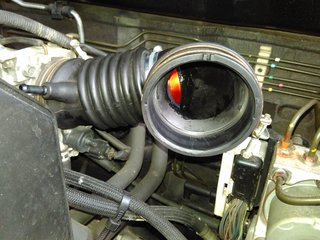 Get a free check of your air intake components. The $80 Surbo price (valid till end June 2016, U.P $99) includes rectification of air intake faults (especially for used or modified vehicles) for installation of Surbo, instant performance improvement, lifetime warranty, and tips on beneficial upgrades.
Further reading:

If you find this website helpful, please share it with friends!

(note: by 1 July, installation will be at VICOM Bukit Batok, 511 Bukit Batok Street 23, 659545. Tel unchanged. See you there)