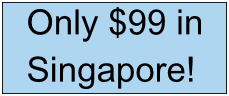 Toyota Starlet-Turbo test:

In plain text from source (scanned original emails): Toyota Starlet-Turbo Platform I Toyota Starlet-Turbo Platform II
12 Mar 2001
Hi yee Heng...after reading your case studies....here's a proposal...can you add my starlet too as a part of it....
My car specs you can find on my website...
Before Surbo gear 3 = 120 kph at 6000 rpm
After Surbo gear 3 = 150 kph at 6000 rpm, still could have gone faster but the car that I was racing with, Toyota Starlet GT (EP82) 4E turbo with Apexi AFC/ATC controller too damn far behind, 2 lamp posts heheh...furthermore afraid the engine can't take it though it has a semi race twincam and much stronger piston rings...Bosch Platin plugs, super silicone 8mm cables, simota racing a/filter, Surbo 4th generation...
ciao
Kris
Sabah Malaysia
16 Mar 2001
Hi there Heng...
How's life...last night I did 180 kph in 5th gear...0-100 kph in 7.11 sec....wowzers...I raced with 3 cars last night...Saga with Garrett CA18 turbo (boost 15 psi), 1500 cc. I beat him (1.5 car) in the first and second gear but he caught up in the 3rd and 4th gears...I think Surbo helps a lot in my 1st and 2nd gears...but not 3rd gear...or maybe my turbo is smaller than his, my boost now 11 psi...
I can't do the press and release 1 second manouvre coz there's no time...hehehheheh...my co driver took the time for me. 0-100 kph time was 7.11, 7.52, 8.01, 7.33, 7.64, 7.06
My 2nd race was with a Mira turbo...heheh beat the life out of him...3rd race also with Mira...same story...kikiikikiik...
Went back at 2am
Waiting patiently for the 6 surbos.
ciao
Kris
Videos:

Watch the video above showing how an engine revs with Surbo. Or watch it with the How it works page.

Above: video of Volvo XC90 T8 with Surbo, sprinting to 130 kph.

Above: video of Volvo XC90 T8 with Surbo, sprinting to 211 kph.

Above: video of Volvo XC90 T8 with Surbo, sprinting to 224 kph.
Site Map:
TESTIMONIALS:

BENEFITS:
More torque and horsepower (dyno test)
Easy revving (1/2 throttle to RPM limit)
VEHICLES FITTED BY TYPE:

Installation Photos
TECHNICAL INFO:
Allows lower octane (less engine knock)
Longer engine life (lighter throttle)
ABOUT US:
Re-installation (fits most cars)
CONTACT US