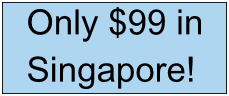 Recall for certain Honda cars installed with Surbo before Sep 2019
If you have had a Surbo installed in Singapore for your Honda Vezel, HRV, Shuttle, Fit, Jazz and Freed, and their hybrid versions before the above date, please WhatsApp us at +65 98572661 for a free upgrade. We will install a metal jubilee clip in place of the loose original clip at the oil breather, shown by the red text in the photo below. This looseness affects the pressure buildup of the Surbo.

Photo below shows the Surbo installed on the affected Hondas. The red text in the photo shows the original clip to be replaced.