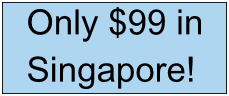 Getting A Surbo In Malaysia
Surbo On Perodua Kelisa
Many newly added Surbo installation pictures
Welcome To The Surbo Malaysia Webpage! Read about how the Surbo makes your drive along Malaysian roads even more enjoyable. The Surbo brings your engine to its rpm red line with just 1/2 throttle! It imparts a sensitive, relaxing, light accelerator pedal, & higher top speed just nice for the North South Highway. The Surbo allows faster 0-100 kph times for overtaking, and more torque for hills and high bridges. Yet all these are possible with lesser fuel consumption, CO2 emissions and smoke.
Here is a list of all our dealers, who can install the Surbo and impart immediate power and fuel economy to your vehicle:
Ampang KL team. Please call or Whatsapp Raja Irwan at 013 357 1244 for installation. Dealers wanted. Join Raja's newspaper ads for more sales. Training provided by Raja.
Below are three Perodua Aruz cars done by this team. The first car, with a Twin Surbo, belongs to Encik Zamil, and the second and third cars have Surbo and are owned by Encik Along of Subang and Encik Roslan of Puncak Alam.
Agents in this team:
Kota Bharu/Kelantan 0139216181 Cikgu Azhan
Kemaman /Terengganu 0148061333 En.Zahar
Bentong/Raub/Kuala Lipis (Pahang) 0199310341 Raja Abidin
Cameron Highlands Mie 01136004820
Ipoh/Sri Iskandar/Lumut (Perak) En.Sham 0173005070
KL/Selangor 0133571244 Raja Irwan
Seremban (Negeri Sembilan) Kamal 0186653021
Melaka 0196854829 En.Awanis
Johor Taufek 0137297598
Perlis 0174633779 Hisyam
Alor Star/Kedah 0175178588 Suhardi
In Kuala Lumpur. Our service centre is at Hua Seng Workshop, No. 4, Jalan Kolam Air. It's 200 metres straight in left of Jalan Ipoh after Dynasty Hotel, and opposite the last of the 24hr food stalls. You can call experienced mechanic Ah Tee, at 016-3110-763 , and vehicle electrician Ah Leong, at 012-678-7453 for installation. They open at 10am.
Testimonial (Proton Wira 1.3i)
Testimonial (Proton Wira 1.5 carb) They will also transfer your Surbo or provide check-ups or reinstallation for a small fee.
Twin Surbo on Perodua Kancil | Pic
Surbo UTARA team


Perak
Azman : 012-407-2449 (Team Leader)
Shukri : 012-519-7740


Penang (mainland)
Uzir : 012-462-1882 or 016-466-8586
Penang (island)
Razali : 016-483-1769.

Promotion every Sunday from 3-7pm at Seagate seaside before Globetronic bridge.
Kancil 1
Kancil 2

Alor Setar
Hamizan : 012-263-5528
Zaini : 012-460-9100 or 04-734-4331


Langkawi
Jat : 012-422-3957 or 04-966-4957
Sub-dealer or partners wanted from all over Perlis, Kedah, Penang and Perak.
Call / SMS or email us : surbomen@yahoo.com for free test drive.
Malaysia (East)
Sabah
Website for Surbo East Malaysia
Quality Assurance
To be sure that the Surbo performs well, try to get a dealer nearby to do the installation personally, be satisfied that there is a difference in the performance, and insist on a money-back guarantee in case there is any problem. This is better than buying a Surbo for self-installation, unless there is no dealer near you. For any complaints or difficulties in installation, do not hesistate to write to us so that we can offer help.

What To Check For While Surbo Is Installed
Videos:

Watch the video above showing how an engine revs with Surbo. Or watch it with the How it works page.

Above: video of Volvo XC90 T8 with Surbo, sprinting to 130 kph.

Above: video of Volvo XC90 T8 with Surbo, sprinting to 211 kph.

Above: video of Volvo XC90 T8 with Surbo, sprinting to 224 kph.
Site Map:
TESTIMONIALS:

BENEFITS:
More torque and horsepower (dyno test)
Easy revving (1/2 throttle to RPM limit)
VEHICLES FITTED BY TYPE:

Installation Photos
TECHNICAL INFO:
Allows lower octane (less engine knock)
Longer engine life (lighter throttle)
ABOUT US:
Re-installation (fits most cars)
CONTACT US
BUY SURBO OR BE DEALER IN THESE COUNTRIES:
British Indian Ocean Territory
Federated States of Micronesia
French Southern & Antarctic Lands
Heard Island & McDonald Islands
Svalbard and Jan Mayen Islands
Note: the Surbo is not a moving fan. Beware of other sellers who use our trademark Surbo to sell their products.